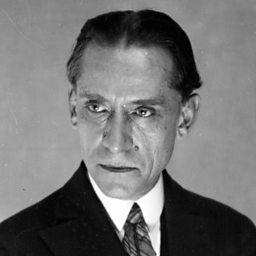 Joseph Canteloube
Programme for Wednesday 7th June 2017
"Pastoral"
Presenter: John O'Hagan
1
Arcangelo Corelli (1653-1713):
Concerto Grosso in G Minor, Op 6 No 8 (Christmas Concerto) - Tafelmusik, dir. Jean Lamon (13:31)
2
Claudio Monteverdi (1567-1643):
Madrigals Book 8, Non havea Febo ancora (Lamento della ninfa)-Viveca Axell (soprano), John Potter and Douglas Nasrawi (tenor), Harry van der Kamp (bass). Tragicomedia - Andrew Lawrence-King (double harp), Stephen Stubbs (cittarone), Erin Headley (lirone). (6:25)
3
Antonio Vivaldi (1678-1741):
Chamber Concerto in D, RV95, La Pastorella - Camerata Köln (8:29)
4
Domenico Scarlatti (1685-1757):
Sonata in d minor Kk9 (Pastorale) - Claudio di Veroli (harpsichord) (3:04)
5
Johann Sebastian Bach (1685-1750):
Cantata BWV208, (Hunting cantata)."Sheep may safely graze" - Arleen Auger (soprano), Berlin Chamber Orchestra cond. Peter Schreier (4:56)
6
Igor Stravinsky (1882-1971):
Pastorale – Song without words, for violin and small ensemble - Israel Baker (violin), Columbia Chamber Ensemble, dir. Igor Stravinsky (2:49)
7
Joseph Canteloube (1897-1957
): Songs of the Auvergne, Baïlèro - Netania Davrath (soprano), Unnamed orchestra, cond.
Pierre de la Roche (6:38)
8
Richard Strauss (1864-1949):
Don Quixote – Variation ii:"The Battle with the Sheep"- Mstislav Rostropovich (cello), Ulrich Koch (viola), Berlin Philharmonic Orchestra, cond. Herbert von Karajan (1:44)
9
Ralph Vaughan Williams (1872-1958):
A Pastoral Symphony. iii Moderato pesante, iv. Lento - Margaret Price (soprano), New Philharmonia Orchestra, cond. Adrian Boult (16:29)
continue...